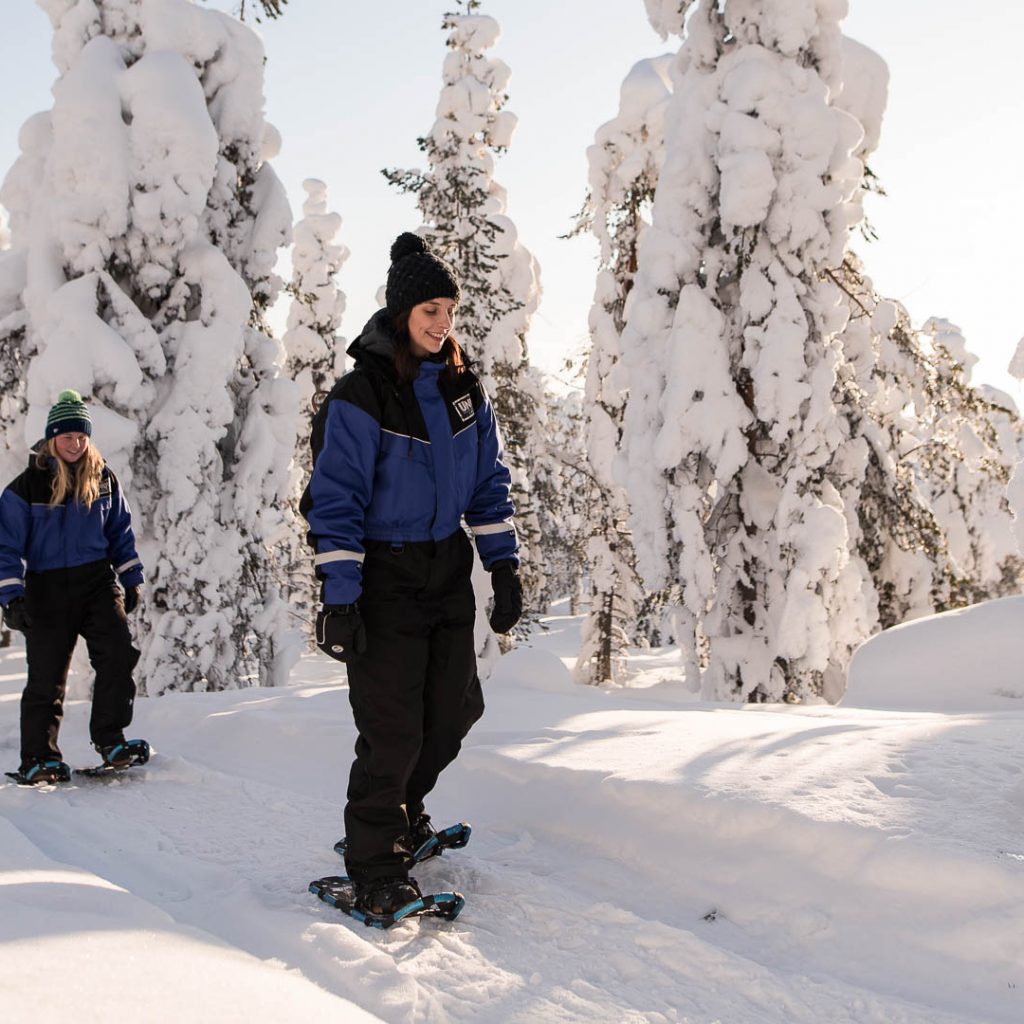 Outfit Rental
Temperatures in Lapland vary between -5 °C and -35 °C during winter. It is important to dress well, so you can enjoy the amazing outdoor activities we have to offer. If you follow our recommendations you will be comfortable regardless of the temperature! Please remember the most important thing is having layers of clothing; they do not need to be thick but there needs to be several of them. Also, make sure your hair is always dry before leaving from the hotel.
Outfit Rental
We understand that many visitors may not have the correct equipment for the snow conditions and cold temperatures we experience daily here in Lapland so we are happy to rent you a full package of winter clothing. With this clothing you will be able to enjoy the magical winter of Lapland.
Price: 20€/person/day
The equipment can be fitted and picked up at our Safari Center in Santa Claus Village. Please send an inquiry to [email protected]
Your own clothes:
Long-sleeved thermal underwear
Socks: thin cotton socks on bottom, woolen socks on top
Trousers: loose-fitting, fleece, cotton or similar
Shirt: loose-fitting, high collar, cotton or similar
Sweater: wool, fleece or similar
It is also important to dress your children for the weather. Have a look at How to Dress for Winter for a guide on dressing correctly.
On our safaris we provide the following clothing:
Woolen socks
Winter boots: at least one size bigger than your usual size. Air in the boot keeps your feet warm.
Woolen scarf
Thermal overall: one size bigger than your usual size
Mittens
This clothing can be worn over your own winter jacket and pants if the weather is very cold. On a snowmobile safari you will also receive a fleece balaclava and a helmet.